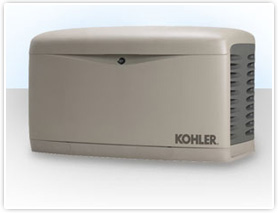 Standby generators are rapidly becoming the must have home improvement of the 21st century. A great place for Hartford generators is at the Wiring Whiz.

After several serious Northeastern power outages effecting millions for more than a week, homeowners just don't trust
our power supply. The fact is, the Department of Energy is reporting that the country's electrical infrastructure is "inadequate"—and will be for at least the next 20 years.

In 2003, 50 million people were left without power during a cascading power outage in August. Meanwhile, long range forecasters predict an increase in stormy weather in our area, calling Superstorm Sandy and our freakish October blizzard a precursor of things to come. While it's true that hurricanes, ice storms and the like can often cause long term power outages, even something as simple as a blown transformer can result in a significant power loss. It's no surprise, then that millions are turning to a reliable personal power supply—a standby generator.

Adding a backup power supply with a standby generator is also one of the best home remodeling projects a homeowner can undertake in terms of recouping the cost during the resale of your home. According to Remodeling Magazine, homeowners can expect to regain up to 90% of the cost of a standby generator installation in resale value of the home.

An automatic standby generator is easy to operate—its ready to come on the instant its needed. You don't even have to turn it on, and you many not even know its running. Unlike a portable generator, your system can be tied into your natural gas or propane service so you don't even have to fill it with gasoline. It's a complete hands-free solution that requires no technical know-how or ability at all. All that's needed for peak performance is annual maintenance by our trained and certified electricians.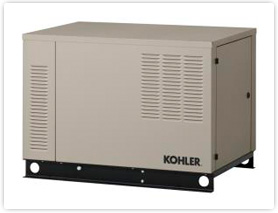 The Wiring Whiz is a certified dealer for Kohler generators, the industry leader in standby generators. A Kohler generator creates steady, high quality power, which means your electronics are protected from erratic power surges. That's why hospitals, nuclear power plants, and even the National Weather Service trust the proven, reliable, Kohler generator. Plus Kohler provides an exclusive, best-in-the-business, 5 year, 2000 hour warranty to ensure your complete satisfaction. Remember that the installation of your new generator is just as important as the equipment itself. We'll make sure you get a professional installation that meets all local and national building codes to ensure the safety and reliability of your system.

For some people, a standy-by generator just doesn't meet their needs. For them, a portable generator may be an option. But remember, although portable generators are less expensive, they should still be connected to your panel with the appropriate transfer switch. This should ONLY be done by a licensed electrician. Improperly hooking up a generator, or "backfeeding" is ILLEGAL and can lead to death or injury to a family member or to line workers trying to restore your power. Unlike standby generators, portable generators require that you manually switch power over, and require the addition of gasoline every few hours to run. They are quite noisy, and must be carefully placed to avoid carbon monoxide fumes from entering the home. Looking for Hartford generators, then call the Wiring Whiz.

© Copyright 2013 Wiring Whiz. All Rights Reserved.